Point Arena Harbor & Seafood Festival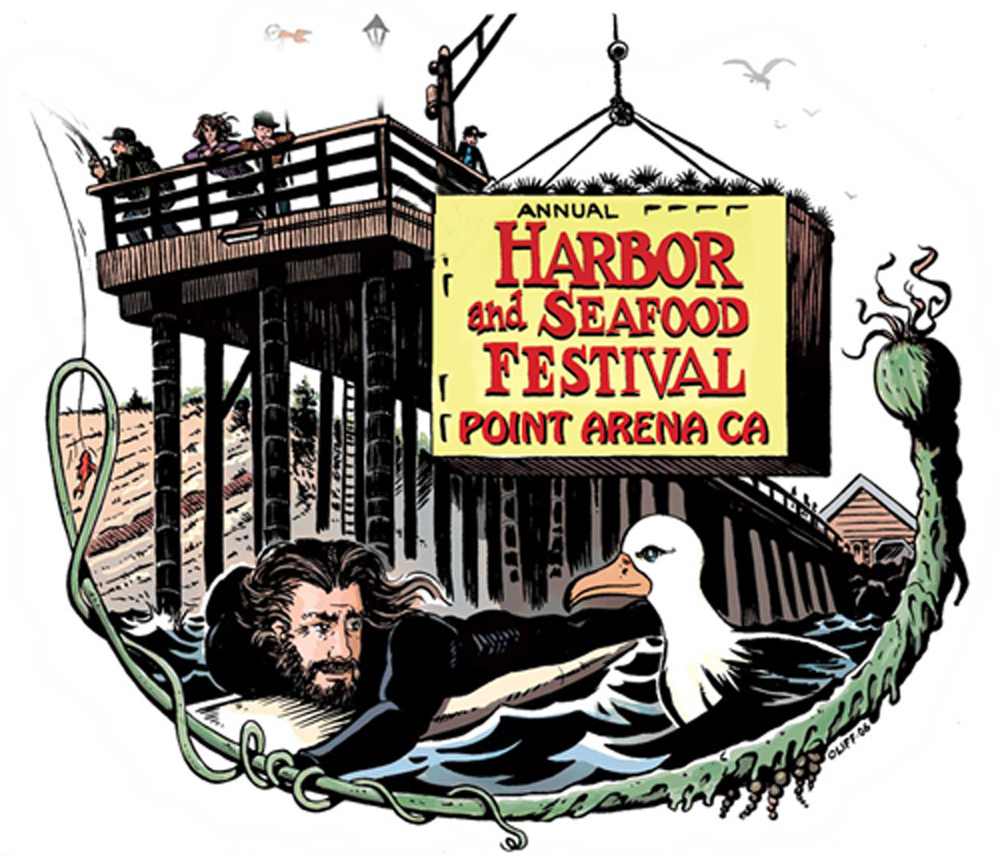 HarborFest Returns!
Annual Harbor & Seafood Festival
Sunday, Labor Day Weekend, September 2024 ~ TBA
Noon to 6pm ~ Arena Cove & Point Arena Pier
This is an event that you don't want to miss! A stunning coastal setting with local seafood, local bands and local brews, all for a great cause – raising money to keep our local pier operating for the public all year long!
This year's menu features Baja Fish Tacos, Blackened Rockfish Po-Boys, Island Albacore Kebabs, BBQ Oysters. plenty of side fixings and a variety of soft drinks and locally-made desserts.
Libations include local craft beer courtesy of North Coast Brewery and The New Museum Brewers & Blenders, local assorted wines, and non-alcoholic beverages including homemade lemonade and mineral water.
This year's Harborfest hosts live performances by local and regional acts.
A kid's area will host a bouncy house and plenty of other fun activities.
There is no entrance fee for the event. Purchase $1 tickets at the entrance gate for food, drink and activities. This is a cash-only event.
Parking is available in the adjacent Rock Wall area and along the north side of Port Road only.
Bring your friends and family, but please leave your furry family at home.
For more information or to get involved please call
Point Arena City Hall at 707-882-2122.