PA Sign Design
CALL TO ARTISTS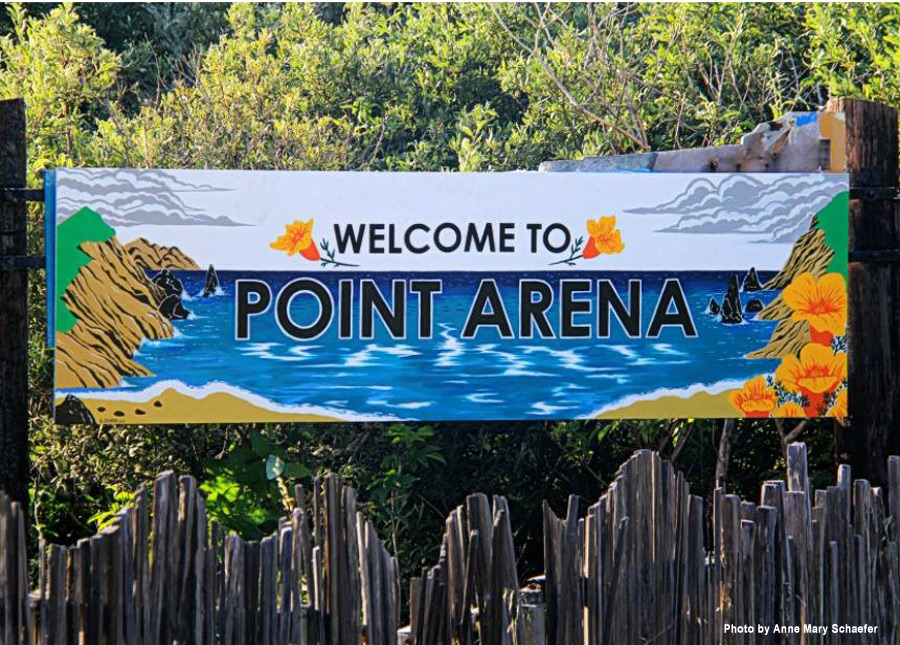 Point Arena needs a new sign at our southern entrance to welcome visitors and locals to our city. Our current sign is suffering from a bit of overexposure to the elements and needs replacing. The Point Arena Merchants Association (PAMA) is excited to sponsor an open competition to procure a new design. All submissions will be entered in a virtual event open forum hosted by the Merchants Association. Members of PAMA and the public will be able to view all of the submissions at pointarena.net/pa-sign-design beginning August 1st, 2020.
The submissions will be voted on by all interested parties on August 31st, 2020 using (an online poll, which will be linked here) to determine the top three entries. The last day for voting will be September 15th, 2020. The final selection will be made by the PAMA Board at their regularly scheduled teleconference on September 18th, 2020.
Please submit your full-color, to-scale design by July 31st, 2020 via the form below. The dimensions of the sign are 12' L X 42" W. Please consider the longevity of your sign and submit a plan for the maintenance it will require. Please include a list of materials necessary to realize your design as well as an itemized price list which should include your labor to execute the sign. If your design is chosen the sign should be ready for installation by October 1st, 2020.
Any inquiries may be addressed to Barbara Burkey, PAMA President at: 

bburkey@mcn.org
We are looking forward to seeing your creations for Point Arena's new welcome sign. Have fun with it!